Title
Photographs depicting a trip to bird rookeries on Whitewater Bay, June 12, 1931.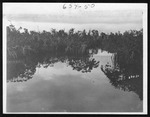 Item Details
Creator
Matlack, Claude Carson, 1878-1944.
Descriptive Information
From Photographs : series 50.
Physical Descriptions
Medium
11 photos. : black and white; 13 x 10.5 cm.
Contributing Institutions
Hosted By
Florida International University
Rights
No known restrictions.
< Go Back